Getting out of my own way: my unexpected career path
I began my career at just 16 years old, working in food services at a hospital in Orlando Florida, while I was still at school.
After graduating from high school, I studied business management and accounting at college then went on to secure a healthcare administration internship. In the early years of my career I focused on activity cost accounting for the healthcare industry and started to build my experience in management, finance and operations.
At this point in my career, my ambition was to one day become a chief financial officer. But the biggest lesson I've learnt throughout my career is to get out of my own way. When I left college, I thought I knew everything and had specific ideas about the career milestones I wanted to achieve. When you have this mindset, you do not leave any room for evolution and opportunity. And it turns out I don't enjoy pure finance roles. I truly enjoy leading transformation and supporting my team to get results.
Being open to opportunities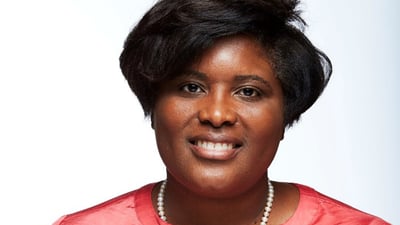 Whilst working within the healthcare industry in Florida, I was selected to join a newly formed team focused on performance improvement and costing. I led a project to transform a failing operation, which was providing food services at seven hospitals. The business unit was losing US$1.3million a year. By the end of the project, the operation was making US$1.2million profit the first year, with stronger profits in the years to come. After this successful project, I was offered the systems director position to lead operations.
The skills I developed during those early years, later afforded me the opportunity to lead large corporate wide initiatives. This included leading workflow standardization across 54 hospitals, all focused on improving efficiency, team satisfaction and customer service. Those experiences also provided the launchpad to become Regional Director for Performance Improvement at another healthcare organization, driving change and improving operations.
Each role has given me the experience I needed for the next role
In 2017, I came across a role at Sodexo. The role was in facilities management, not food, but the job description asked for someone who excelled at performance improvement, so I knew I had the skills for the role. I've worked for Sodexo for four years now and I can honestly say it's the best company I've ever worked for.
My first role with Sodexo was a client executive in healthcare; I was responsible for nine hospitals and focused on working with the teams to reduce cost and improve customer satisfaction. I am totally focused on driving value for clients. I do this by presenting the possibilities of how a contract could be, instead of focusing on the current situation.
A year ago, I had the opportunity to move to a new role within Sodexo, managing 12 university accounts. Cost management and team engagement are my absolute focus in this role.
Find out what I enjoy most about my role in this video:
I don't know the secret to a successful career, but I find that a 360-management style works for me. It involves understanding the needs and communication styles of the people you report to, as well as fully engaging your team. It's all about building good relationships and being honest about the areas you need support with.
Treat every day as a fresh opportunity for new experiences
In life, everything is ever changing and evolving. I think it's important to treat each day as a fresh opportunity for new experiences, with unique obstacles and roadblocks to overcome.
Once I had learnt just to do my best at each point in my career and to be open to opportunities which came my way, everything became much easier.
Two of my previous bosses have inspired me greatly and remain my role models to this day. One had an infectious way of engaging with people and taught me that you don't have to trade off being nice with ensuring your team are accountable for their work. The other was incredibly unassuming and focused on listening. They taught me that you don't have to say much to be respected and win over a client.
One of the best pieces of career advice I've been given is to "make sure I am seen". I am often battling against an instinct to be shy. I make the conscious effort to bring myself forward, make sure my voice is heard and make sure I am seen. You could be doing great work but if nobody sees it, it won't benefit your career.
I think that the best way to continue supporting gender diversity in any profession is to give female colleagues a platform to share their perspective, ensure they are part of the conversation and that they are seen.
Find out more about a career with Sodexo! Sodexo USA
This article was created by Sharon McKay, District Manager Sodexo USA