Our Corporate and Social Responsibility commitments and progress
We are committed to having a positive impact on Individuals, Communities and the Environment. We identify our main challenges prioritize the key corporate responsibility issues and their impacts through our materiality matrix.
Our commitments & objectives
Our Corporate Responsibility roadmap sets out how we have a positive impact through commitments and objectives: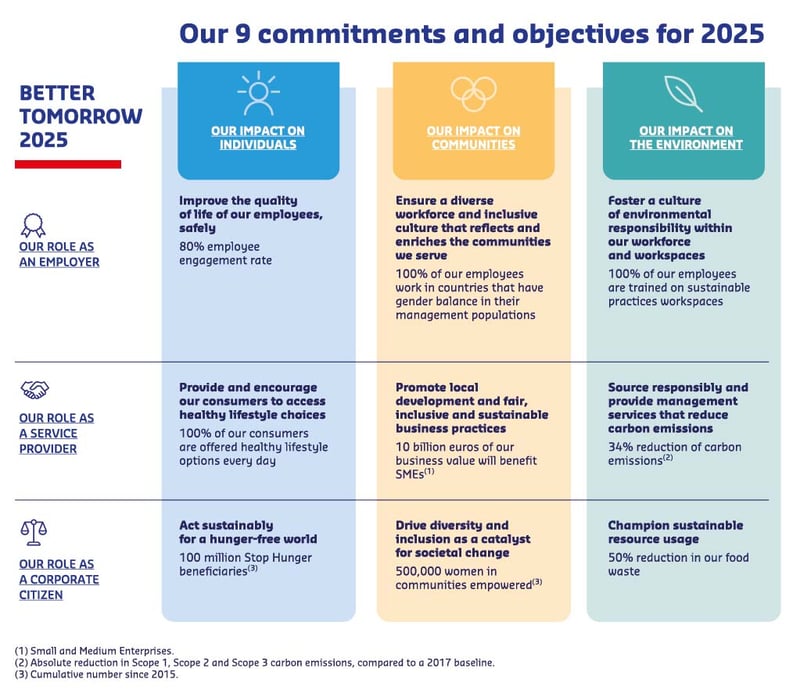 78.3%
employee engagement rate (*)
57.7%
of our employees work in countries that have gender balance in their management populations
83,285
employees trained on sustainable practices since 2015
89.3%
of consumers are offered healthy lifestyle options
7.8 billion
euros of our business value benefitting SMEs
-27.0%
absolute Scope 1, 2 & 3 carbon emissions reduction (**)
63.9
million beneficiaries of Stop Hunger since 2015
80,440
empowered women in communities since 2015
41.5%
reduction in food waste on sites which have deployed our wastewatch program
(*) 2021 employee engagement survey sent to 336,183 Group employees, of whom 63% responded.
(**) Absolute reduction in Scope 1, Scope 2 and Scope 3 carbon emissions, compared to a 2017 baseline.
United Nations Sustainable Development Goals: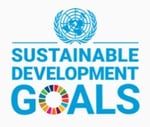 Our commitments and initiatives contribute to all of the United Nations Sustainable Development Goals. See all 17 of the United Nations Sustainable Development goals here.